Article by the General Aviation News staff originally appeared on the General Aviation News website on April 6, 2023 To view the original article Click Here.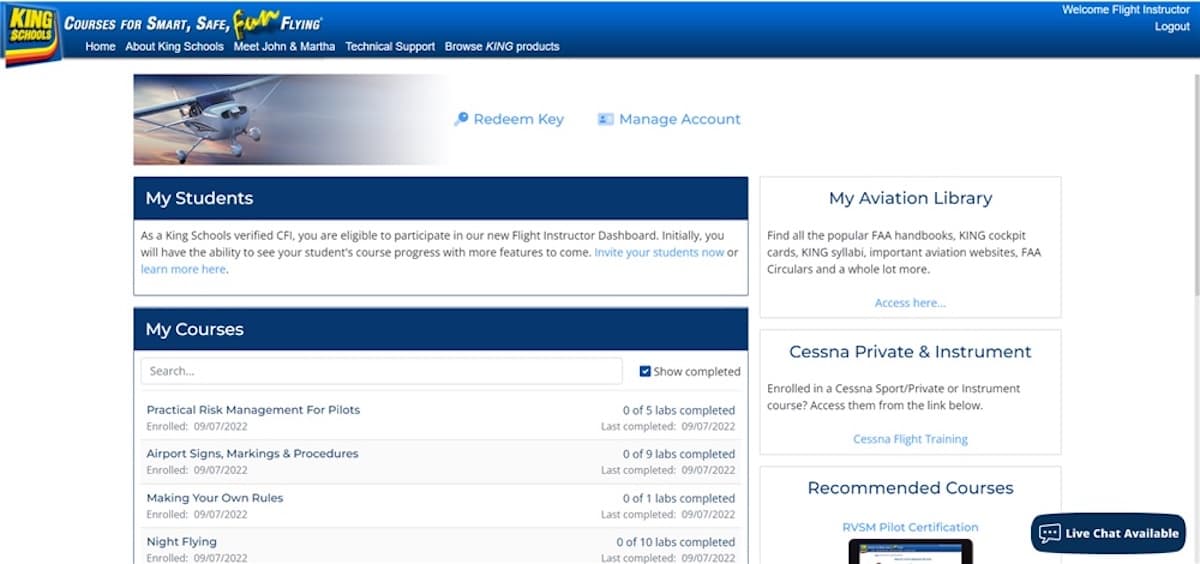 King Schools has launched its new CFI Program, which is designed to help instructors track their students' progress through King Schools courses.
The CFI Program provides CFIs with a dashboard that links them and their students. An instructor can invite a student to link up or the student can invite the instructor, according to King Schools officials. Either way, CFIs gain access to the progress their students are making as they work their way through their King Schools courses.
CFIs will be able to see the topics students have covered, which ones gave them trouble, and how they performed on the quizzes at the end of each section. With those insights, instructors can shape their own curriculum to best meet a student's needs, according to King Schools officials.
There's a double benefit: Instructors not only learn the strengths and weaknesses of individual students, but can also identify which areas in their own teaching are working well and which ones need more emphasis or a different approach, company officials add.
Participating instructors also receive a free suite of King Schools courses, from Private Pilot through Flight Instructor. These are the same courses their students are taking and can be used to review subjects or to watch videos and work through questions together, including using the included King Flashcard App to quiz and assess students' knowledge, King Schools officials said.
Your First Flying Lesson
CFIs can also use a new course, Your First Flying Lesson, to recruit individuals with an interest in becoming a pilot, according to King Schools officials.
The course is provided free to flight training candidates and follows a flight in a Cessna 172 from San Diego to Catalina Island, beginning with the preflight inspection and ending with lunch at the Airport in the Sky.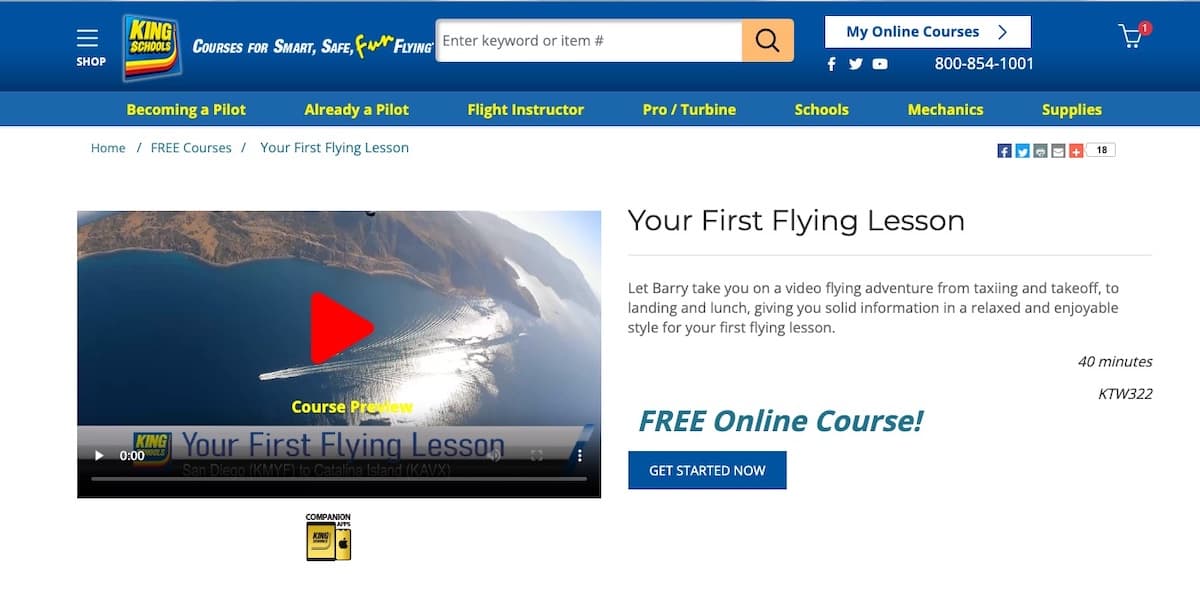 "Your First Flying Lesson is designed to help alleviate the anxieties of prospective students and show them what they will experience when they take to the air," company officials said. "It emphasizes the fun and freedom of flying, while introducing the newcomer to basic knowledge about the airplane's systems and behavior. It is designed to show that piloting an airplane, while challenging, is fun and empowering as well."