Article by the Aviation News Network originally appeared on the Aviation News Network website on April 14, 2022 To view the original article Click Here.
Leah Murphy of Salisbury, Maryland, is already a helicopter CFI. Now she'll start working on her fixed-wing ratings, including an airplane CFI certificate, as the 2022 recipient of the 2022 King Schools/National Association of Flight Instructors (NAFI) scholarship.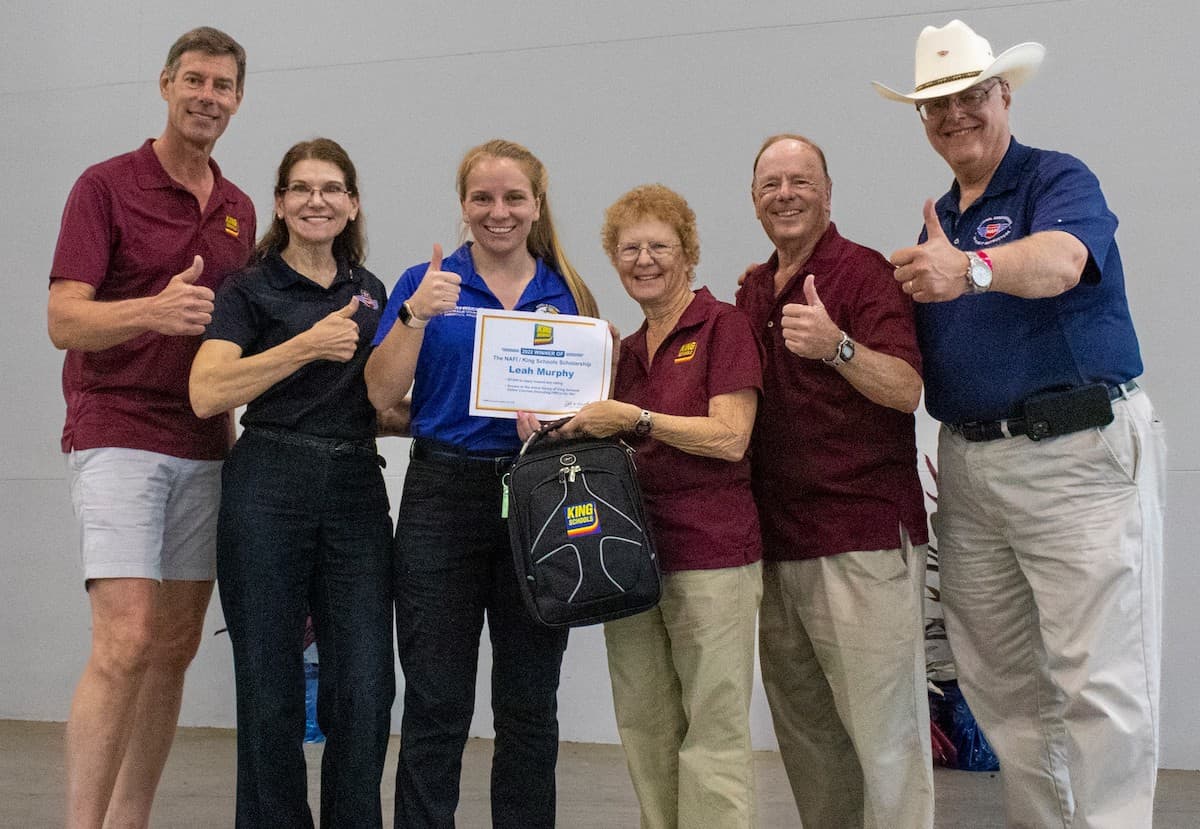 The scholarship includes $5,000 toward flight training, as well as free, lifetime access to all King Schools courses, including lifetime Flight Instructor Refresher Courses (FIRCs). The estimated value of the scholarship tops $18,000, according to King Schools officials.
Leah's path to her present-day success has had some difficult challenges.
"While working on my CFI-Helicopter certificate and in my final semester of my undergraduate degree at Embry-Riddle Aeronautical University, I was involved in a car accident that halted my flight training and completely changed the trajectory of my life," she explained. "While my classmates were beginning their careers in the aviation community, I was recovering in a hospital bed. Instead of practicing autorotations, I was practicing walking up stairs. Fortunately, I was able to renew my medical and went on to earn my Helicopter CFI/CFII in less than a year from undergoing a spinal fusion."
"Leah has overcome personal adversity and scraped together savings for training to achieve so much," said John King, co-chairman of King Schools. "She just turned 30 and yet has a list of accomplishments, awards, and work that would be enviable for someone at the end of an aviation career. Just imagine what she will still accomplish!"
Applications for the 2023 NAFI/King Schools scholarship will become available in August 2022. The deadline to submit applications will be Jan. 4, 2023.
For information regarding the King Schools/NAFI Scholarship, go to KingSchools.com/King-Schools-NAFI-Scholarship-Information.
To see a video about Leah's job flying helicopters for WBOC TV, click here.